New Furnace Installation Services King and Pierce County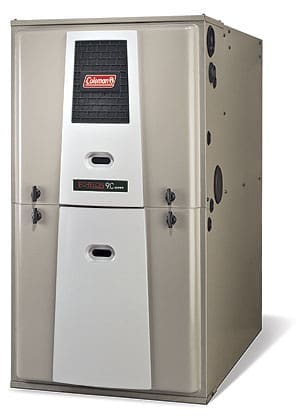 There are a few reasons for needing a furnace installation, and all of them have to do with providing the comfort that is necessary for living in the colder times of the year, even in Federal Way, Kent, Tacoma Washington King, and Pierce County areas. Some of these reasons can be summed up quickly:
An old furnace that has started to use more and more energy each season. Usually, this means that it has not been maintained properly.
A new structure. Building a new home will require a new furnace installation, and this is the easiest time to install one of these units.
Upgrading the heating system because of the addition of new rooms, another floor, or inclusion of elderly persons into the family unit.
In either case, the installation of the appropriate unit is necessary.
The Correct Furnace Installation Is The Proper Heating Solution
There are quite a few elements to consider when looking into a furnace installation and professional heating and air conditioning technicians can help you with the analysis:
The source of fuel is one of several considerations. In Northern Washington, all of the natural fuel sources, such as gas, wood, propane, oil, and electricity are available.
The size of the space that needs to be heated is necessary for the proper furnace installation. The appropriate capacity of heating and, for that matter, air conditioning must be ascertained before moving forward. A unit too small will work too hard and can break down quicker than normal. This makes repair service calls more frequent and energy usage is larger than properly sized units.
The number, size, and orientation of windows will also influence the heater's ability to maintain the comfort each homeowner desires. Large windows, exposed to the sun's rays will assist in reducing the energy used in any furnace installation.
A new furnace can help change one fuel source to another
This is a way to change from a higher costing fuel to a less expensive, or a more environmentally friendly one:
Not only is electricity usually the highest costing fuel, modifications in the electrical system, within the home, may be required.
Wood is not as inexpensive as it used to be because of the shortage of this fuel in many areas. The storage of this material will have to be considered as well as monitoring the quality to ensure its freedom of pests and insects that can infest it.
The availability of coal is not as great as it used to be and might not be a good source of heat in any case.
Pipes, conduits, and venting as well as placement of storage units for oil, natural gas, or propane are required, and these must have adequate clearances for proper permitting in these jurisdictions.
Maintenance is what makes the furnace last as long as needed
Appropriate maintenance, such as changing the filters every 90 days or so is essential. Listening to noises that were not there before is also a good way to notice things going wrong. A yearly inspection, by a trained professional, should always be scheduled to ensure all elements of this important furnace installation works correctly.
The best course of action for any new furnace installation
By contacting Precision Air Services, Inc. the greater Federal Way, Kent, Tukwila and Tacoma homeowner has access to the professional technicians who have been providing quality, on-time customer service since 1993. Inspections, repairs, evaluations for additional or different equipment, and suggestions about saving energy costs, along with a new furnace installation for the comfort every homeowner needs is just a phone call away.
We will take care of your heating or cooling needs as if it were our own.
All HVAC Estimate Are Free!
253-631-8826
Request a Call Back