Air Conditioning Installation Service and Repair Federal Way, WA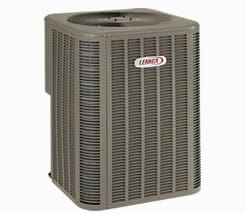 An air conditioner is no longer a luxury. With heat indexes rising it has become a necessity.  Air conditioners do need repaired or replaced from time to time however which does not need to be as daunting a task as it may seem.
Repair or Replace
First, the homeowner needs to decide if they should repair or replace their current unit. An air conditioner does not always need to be replaced. Sometimes it can be fixed. A homeowner should consider the following when deciding to replace or repair his air conditioning unit.
Air Conditioner Age
Find the age of the air conditioner. It is recommended if an air conditioner is more than ten years old it should be replaced for several reasons
Older air conditioners use twice as much electricity as new units. A new unit can save homeowners at least 30% on energy costs.
Parts also may be harder to find for an older air conditioner. Current air conditioners have been manufactured for ultra-efficiency. Many parts on old manufactured products over ten years old are not available anymore.
Older AC units are not good for the environment. For example, after 2010 manufacturers stopped using ozone-depleting refrigerants.
If the homeowner decides to keep a unit that is under ten years old, there are common problems to watch for that may need fixing.
The unit does not come on. The fan appears to work but nothing is coming on and no cooling is present.
The air is coming out warm. Everything turns on, but the air is a hot air instead of cold.
The air conditioner is making a noise. This could be anything from a vibrating sound to a squealing sound?
Replace
When a homeowner decides to replace his air conditioning unit this brings about more to consider such as the kind of unit, benefits, and accompanying needs such as ductwork.
For AC replacement a technician can go over the numbers for you such as the square feet of your home and the SEER (Seasonal Energy Efficiency Ratio). This is the amount of energy required for a specified amount of cooling output. The minimum SEER by law is 14. However, sometimes a technician can improve on that number and save homeowners, even more, money.
One excellent benefit of replacement is the tax credits available from the government that may continue through the life of the new unit. The technician can explain the qualifications.
Do not forget the insulation or ductwork needs during replacement. These may need to be upgraded for a new installation. While initially, a homeowner may worry about this, ultimately the unit runs much better and slashes the cooling costs for the home, especially since there are also various warranties when replacing.
While it may be tempting for a homeowner to repair or replace his air conditioner himself, the reality is a professional has the skill and knowledge to complete the air conditioning replacement/installation.
Servicing the Federal Way, Kent, Tacoma, and surrounding areas in Washington, Precision  Air Services installs Lennox Air Conditioning systems.
Contact Precision Air Services for 24/7 Services and excellent customer care
We will take care of your heating or cooling needs as if it were our own.
All HVAC Estimate Are Free!
253-631-8826
Request a Call Back