Heating Contractor Tacoma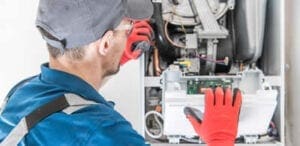 When done regularly by a professional heating contractor, heating and air conditioning services can ensure that your home is comfortable. However, any problems with these systems must be repaired immediately to ensure that the problem does not intensify.
Precision Air Services HVAC is a reputed company that offers high-quality HVAC repair and installation services for Tacoma, WA residents. As an established company, we recommend that you call us for HVAC repair in case you notice:
High utility bills
Uneven heating or cooling
Whirring or whizzing sounds from your HVAC system
You can trust our skilled and trained heating contractor technicians for the efficient services related to your HVAC equipment. With our in-depth understanding of the various electric HVAC systems, we are proficient in handling all of your HVAC issues. If you like, you can talk to our consultants about your problems and the costs involved before scheduling a consultation.
Heating Contractor Repair Services Tacoma
When done by a professional heating contractor, HVAC repairs services ensure that there will be no issues in the foreseeable future. However, to get these benefits, you must only choose a heating and air conditioning service company after checking their credentials and reviews.
We have been offering HVAC repair services for Tacoma homeowners for a long time. We are the ideal company to choose for HVAC repair as we check the entire system, including:
Filters
Electrical points
Wires and switches
Ducts and seals
Heating and cooling equipment is prone to dust and dirt, which is why they must be serviced regularly. This prolongs the life of a furnace and enhances its performance. You can call us for air conditioning repair for all brands and models.
With the availability of several companies that offer heating and air conditioning services in Tacoma, choosing the best one for your home or office can be a daunting task. Nevertheless, you can check out the services and features provided by different companies to make a comparison.
While price is an important deciding factor, you must not consider it as the sole factor. You can choose us for heating and air conditioning service in Tacoma as we:
Are experienced
Have a skilled workforce
Use the latest techniques
Offer affordable pricing
As a reputed air conditioning contractor, our regular and loyal customers are called for repeat heating and air conditioning services. You can review our services and our prices from our past customers.
Feel free to call Precision Air Services HVAC at (253) 631-8826 for any HVAC-related services in Tacoma.