Heat Pump System Seattle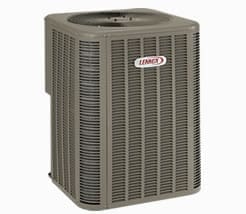 We are among the most reputable companies providing Seattle residential and business owners with heat pump installation, tune-ups, service, and maintenance.
Our factory-trained and certified technicians are the best in the industry and are experienced in keeping HVAC systems of all major brands in tip-top shape.
Seasonal maintenance and tune-ups are a primary focus of our technicians in extending the useful life of your heat pump system and to ensure:
Optimal performance
Comfort in all areas of your home or business
Maximum energy efficiency
Reduction in service calls
Protection of your warranty
Call for affordable expert services to help keep your equipment operating at peak efficiency!
It is important for Seattle home and business owners to understand the unique function and design of a heat pump system that operates as a sole unit, absorbing all of the year-long wear and tear as opposed to other HVAC systems that have two separate units.
As an extremely energy-efficient method for heating and cooling, just like any other appliance, they require occasional service.
We are a reputable heating and air conditioning service company with factory-trained and certified technicians experienced in identifying problems and conducting necessary heat pump repair on all major brands.
These are clear indicators of when to call on our expert technicians:
Reduced heating and cooling capability of your unit
Loud clicking or grinding noises
Inconsistent temperatures among rooms or areas within your home or business
Increase in energy costs
The system is locked in either cool or heat mode
Reduction in airflow to your living or workspaces
Icing over
Our technicians can diagnose and resolve these issues to bring your system back to peak performance in a timely manner. Call us for service or to request an estimate.
Seattle Heat Pump Installation
When a heat pump repair is no longer an option for your aging, hard-working unit, it is probably time to consider a new replacement.
Not only can we provide superior heat pump installation services, but our trained specialists with a depth of product knowledge including state-of-the-art technology and current innovations can help guide you through the process of choosing a replacement unit.
Since our technicians service all major brands, we can help Seattle residents with:
Factors such as efficiency, comfort, and cost
An unbiased recommendation to suit your specific needs
A load calculation to gauge the proper sizing for maximum efficiency
Explanation of HSPF and minimum SEER ratings
The concept of zoned heating and cooling
Consideration of two-speed compressors
Option for supplemental backup burners
Variable-speed motors on the blowers and fans to maintain consistent air velocity
Call Precision Air HVAC Services to schedule an appointment with a specialist that can make a difference, or set a date for installing your new unit. Call (253) 631-8826
A + with the BBB