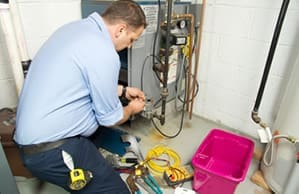 If your home or business feels chilly on a cold winter day, it may be time to look into having your furnace checked. Here are some factors that may have caused your heating system to run into problems:
Improper maintenance
Rust and corrosion
Old age
Contact Precision Air Services HVAC to schedule a furnace repair appointment in Tacoma, WA. We provide fast and affordable furnace repair service to Tacoma home and business owners.
Our technicians will take the time to inspect the furnace thoroughly and provide an estimate before starting any furnace repair work. You will find we take our job seriously and value the trust you have placed in us.
Furnace Service Tacoma
Save yourself time and money knowing that your heating system is getting the best possible furnace service in Tacoma. Regular furnace service improves the functionality of your system. And properly functioning furnace reduces energy consumption and controls your utility bills.
Our furnace service and maintenance are designed to provide you with the peace of mind that your furnace is working reliably. When our technicians come to your home or business property for furnace service, they will:
Inspect the entire furnace system
Clean or replace the furnace filter
Clean furnace parts
Check electrical connections
Let us develop the right furnace service plan for you. As a family-owned and operated business, we truly care about the community and work hard to ensure customer satisfaction with every furnace service appointment.
Tacoma Furnace Installation
Whether you are replacing a gas furnace that has failed or need an entirely new furnace installation, you undoubtedly want to make an intelligent investment. You can count on outstanding service when you hire us for your furnace installation needs in Tacoma.
We can help you save money in the long run by recommending an energy-efficient furnace that fits your home or business. You can also rely on our factory-trained technicians to complete your furnace installation on time and within budget.
Since 1990, we have served residential and commercial clients with the highest standards in furnace installation. We keep our furnace installation cost as competitive as possible.
Below are the benefits of choosing us for your furnace installation needs:
Licensed, bonded, and insured business
State-of-the-art tools and technology
No subcontractors
Call Precision Air Services HVAC at (253) 631-8826 to schedule a furnace repair appointment in Tacoma or its surrounding areas. You will be glad you did.