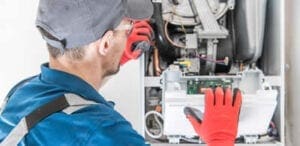 With the upcoming winter season, you need to ensure that the furnaces in your home are working fine. If you do not have a properly working furnace, you need to contact a professional furnace repair company and have them evaluate and repair your furnace. If you are looking for a reliable company for furnace service and repair, we can help.
We at Precision Air Services HVAC offer quality services for furnace repair for Bellevue, WA residents, and business owners. Being an established HVAC company, we provide the following services for furnace repair:
Inspection
Consultation
Repair
Maintenance
You can trust our skilled and trained HVAC technicians for thorough furnace maintenance and repair services. They are knowledgeable and well equipped and can handle all types of furnace repair, whether gas or electric. We know how to fix a furnace that won't start. So when you are looking for a reliable company for furnace repair, you should think of us.
Furnace Service Bellevue
You must have your furnaces serviced and maintained at regular intervals so that they do not pose any problems and work when you want them to. In addition, you must choose a reliable company for furnace maintenance. We have been offering furnace maintenance services for Bellevue residents for a long time.
We are the right company for furnace maintenance service as we have the following:
Up to date HVAC equipment
Experience
Expertise
Affordability
Our technicians follow a furnace maintenance checklist which ensures that they do not miss out on any aspect of maintenance and service of your unit. As a result, you can rely on our technicians for all types of furnace repair and maintenance with the best customer service in the area.
Bellevue Furnace Installation
There might be several companies offering new furnace installation services in Bellevue. However, to feel comfortable receiving the best services at the most reasonable cost, you should compare companies. There are many aspects you want to reach. They include:
Reliability
Reputation
Recommendations
Affordability
We pride ourselves on offering you all the above with technicians that are well trained, understand customer service, and are professional in all they do.
If you need a new furnace installation or need to have maintenance done on your furnace in Bellevue, call Precision Air Services HVAC at (253) 631-8826. We look forward to hearing from you!