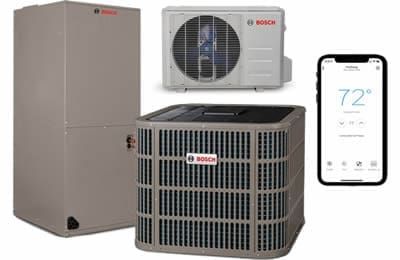 Heat Pump System Installation and Repair Covington
It is essential to take good care of the heat pump system installed in your home or commercial building. Proper and regular maintenance makes sure that you:
Get optimal efficiency and longevity from your heat pump system
Enjoy a very comfortable living or workspace
Do not run into frequent heat pump repairs
Get the most out of your investment by contacting Precision Air Services HVAC for seasonal preventive maintenance of your heat pump system in Covington, WA. We are a full-service heating HVAC contractor that began business in 1990 and has since grown to become the leading source in the area for heat pump tune-ups.
You can count on us for the professional and careful servicing of your heat pump system in Covington.
Is your heat pump not heating properly? Are temperature control issues in your heat pump system resulting in uncomfortable conditions in your home, office, or shop? You need to call us for heat pump repair immediately.
Delaying in having your heat pump repaired can potentially cause worse, more expensive repairs necessary.
We offer heat pump repair to all major brands. Our technicians are well trained to fix all types of issues that may crop up in a heat pump system.
Some of the problems commonly resolved by our heat pump technicians for DuPont residents include:
Defective valves
Frozen Coil
Noisy heat pump fan motor
Non-functioning outdoor unit
Ice development
No power
Call us today to discuss your heat pump problems and learn how our heat pump repair experts can help you.
Covington Heat Pump Installation
The expertise of the technicians you call for heat pump installation in your Covington property has a significant impact on the efficiency and durability of your equipment. Hire us to ensure seamless heat pump installation that results in a high-performing heat pump system.
When you choose to receive heat pump installation services from us, you assure yourself of all the satisfaction and peace of mind that comes from working with a company that is:
Licensed, bonded, and insured
Family owned and operated
Staffed by certified, factory-trained technicians
Reputed for a customer-friendly attitude
Call us for a free quotation on your heat pump installation job.
Precision Air HVAC is the only name you need to know for heat pump installation, repair, and maintenance services in Convington, WA. Find us at (253) 631-8826.